About
About Ambika Wauters, CCH, RS.HOM(NA)
Ambika Wauters created The Institute of Life Energy Medicine in 2001. She combined her healing gifts with books,  products and classes to offer a comprehensive understanding of energy healing. She thrives in the world of energy, and her  understanding of the archetypes of empowerment, energy and responsibility make her an exceptional practitioner and therapist. Her books, CHAKRAS AND ARCHETYPES  and THE HOMEOPATHIC BIBLE  make her a leader in her field.  She brings this awareness to her products, classes and consultations that support healing, wise choices, joy and prosperity.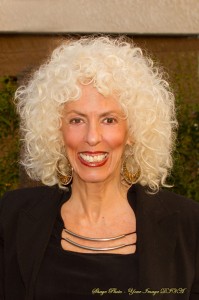 Ambika uses homeopathy to balance the physical and emotional bodies, color and sound remedies to stimulate the chakras and ignite  spiritual connectedness with the Divine. Her work opens channels for healing, creativity and happiness to manifest.
Her work is unique and those who are willing to see beyond the physical realm of dysfunction and illness receive enrichment and healing at a  high level. Ambika has practiced healing, homeopathy, archetypal transformation and spiritual development for nearly fifty years. She is wise, connected and grounded in her approach to healing.
She is certified by the Council of Homeopathic Certification and is a member of the Society of Homeopaths, formerly in the UK and currently in the USA. She has a BA in History from UCLA 1966, a MFA from The Royal College of Art, London 1972, and her Diploma in Homeopathic Medicine from The School of Homeopathic Medicine, North Yorkshire 1995.
She taught homeopathy at the Cranfield School of Business Management, UK, to business people for stress management who did long haul travel. She lectured the Society of Homeopaths in the UK about her color and sound formulas and consulted for Visa International, Piatkus Publishing and the John Lewis Partnership in the UK. In 2011, she joined forces with Vonette Thorner to create Life Energy Medicine products which can be viewed under the "product" link on this site.
Enjoy a stimulating conversation between Ambika and Angelolgist- Kermie Wohlenhaus, Ph.D., ATP, about Ambika's  books, chakras and life energy. Look for Ambika's talks about her most recent book entitled "Experiential Kabbalah", and Kermie and the Angels TV show which you can find on Youtube. Links located on the right hand side of homepage.
Ambika has authored twenty three books on chakras, homeopathy, and the realm of angels. Her book, THE ANGEL ORACLE, has sold over one million copies world wide. THE ANGELIC YEAR won Center for the Book's 2001 Book of the Year award. Several of her books have sold over 100,000 copies. You can see her books, all linked to Amazon.com, on the "book" link above. Ambika's beautiful angel art can also be viewed online. Her work is for sale and will soon appear in book form. Check the "Events" section for when she will be teaching again.
About Vonette Thorner, DHom
Vonette Thorner DHom was introduced to homeopathy after the birth of her 2nd child.
She became so passionate about homeopathy that she attended the Texas Institute for Homeopathy for 4 years and received a Degree in Homeopathy. Now a busy mother of 3, she focuses on family health and wellness with homeopathy.
While managing the homeopathic book division for Whole Health Now, she became acquainted with Ambika. Vonette collaborated with Dr. Richard Collier, a brilliant Doctor of Optomety who used color therapy and remedies in his practice and her interest in color remedies brought her back to the source, Ambika. Finding similar interests and passions, a partnership was quickly formed and they have been developing and running trials on homeopathic formulas for the past 2 1/2 years.