Hello, WELCOME TO MY WEBSITE. I am Ambika Wauters! I'm a writer, healer, artist and homeopath. Together with Susan Mears, founder of The Susan Mears Literary Agency in New York and London,  we  offer unpublished writers the  opportunity to get your work in print through combining our  talents on your behalf.
I have a great passion for  writing about healing.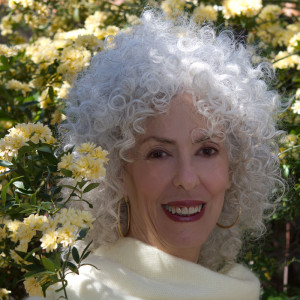 I'm author of over 23 books on healing through the chakras, the power of homeopathic medicine  and the realm of angels. I invite you to explore my books at www.amazon.com if you have an interest in  these subjects. They are designed to support you in  developing  a spiritual context for expanding your awareness.
Bio:
This is a  brief biography about my writing development  that I am happy to share with you.  I loved writing every book but one . Each book  came out of my internal growth and personal transformation. Writing has become , and is, one of the joys of my life. In  the beginning it was a challenge to put my ideas  into words so they could be easily assimilated and understood. I longed to express my deepest understanding of the imponderable world of energy.
I had help from Susan Mears, my agent. She  taught me to trim my words, focus my message and create book proposals editors and publishers could read quickly and easily. Everything they get from the proposal is what wets their appetite for more of your  work.
Each book I wrote built on the power of the one before it . As I developed and expanded my awareness I was able to put more of my own voice into words. I was afraid of being an expert on the subject yet that is what I became.
It took many years to develop my style .  Now in my early 70s, my own nature is rich and my books are deeper, more closely linked with universal truths. Writing flows with ease and gives me unbelievable joy.
I began my spiritual path in my early 20s as a post graduate art student at the Royal College of Art in London. It was there that I  was lead to the writings of Carl Jung and his awareness about  archetypes.  
After an exhibition of my art work I spent my entire earnings purchasing a complete set of his writings! This stimulated my own unconscious to delve deep into  the realm of Selfhood and  spirit.
I began to participate in the Human Potential Movement, exploring Gestalt Therapy, Psychic massage, yoga and vegetarianism. I was curious about it all! I met people who invited me to teach art at a new healing center in Spain.  I spent several years there teaching ceramics and running the kitchens. I participated in group session and developed my healing gifts. . As I developed through  group work, my understanding of my own emotional make up helped me  work with people on where they were blocked emotionally!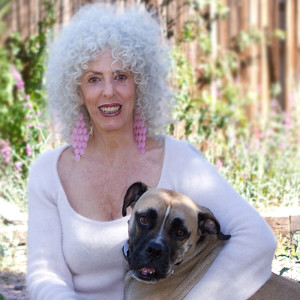 The foundational work I did on myself at this healing center opened me up to my life.  It led me to the Jung Institut in Zurich for three months of study. It opened my heart to my own blocked emotions and helped me mature and develop into an adult! After five years abroad  I  returned to America and  had the good fortune to meet  Gabrielle Roth at Esalen Institute in Big Sur, California. She brought me into the world of  music and dance. I began a two year study program with her in the Bay Area.
Years later I wrote about Gabrielle is in my book ,CHAKRAS AND THEIR ARCHETYPES.  She had a profound influence on me and helped me access my spirit through movement. After two years in California I returned to Europe and spent several years in Southern Spain and London working with people and enjoying the freedom to live, study and develop my skills . I lived simply  and quietly. I studied, danced, jogged, and did healing work.  It was in Spain  I met and married and went to live in Zaire, Africa. My husband was a Belgian who has spent years in the Congo. We spent  seven years in Lubumbashi, Zaire and travelled in southern Africa on holidays.
At the age of 42, after returning to Spain for a few years, I decided it was time to develop my healing skills further. I went to the UK to study homeopathy. I was drawn to this medicine as I saw people and pets respond quickly to it.
I spent ten years in the north of England, living first in the Lake District, then near Manchester ,in a small village in the Peak District near wonderful hiking country. I loved the UK, the good people and quiet life where I could study and develop writing and homeopathy. I spent ten years in the UK and am grateful for this peaceful time . I fell in love with homeopathy, found good schools and excellent teachers. It was during my time in the UK that I travelled to India to meet  my spiritual teacher, Poonjaii, who blessed me with the wonderful name of Ambika. I've kept that name since 1991.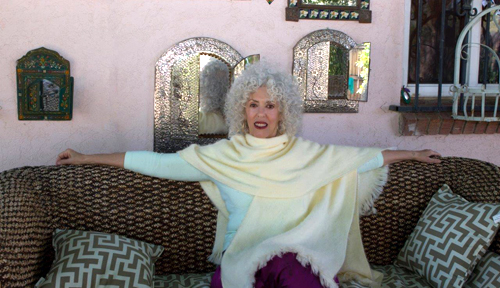 It was in the UK that I began writing. My first five books were published there. After completing my homeopathic studies, I qualified for the Society of Homeopaths, and was invited to work in the corporate section bringing homeopathy into Visa International, Piatkus publishing and the John Lewis Partnership.
I returned to the US in 1998.  I had been out of my country for nearly thirty years. Finding "home" took time but I eventually settled in Tucson, Arizona. This is where I live, write, teach and enjoy life fully!
In 2005 I started the School of Spiritual Homeopathy and helped train several good, reliable homeopaths. I continued to write during this time and kept delving deeper in to the nature of healing and the realm of angels.
Now in 2016, I continue to teach homeopathy and develop products . My company is called  The Institute of Life Energy Medicine. I also paint and write! This fall I plan my first professional writing classes for those interested in writing  spiritual , inspirational and well being book. I am partnering with my literary agent, Susan Mears , to help unpublished writers develop their skills and prepare book proposals for publication. Please see the Classes page for more information.
I wish you great reading pleasure exploring my books on the next page  and the best with your life development and creativity! —Blessings, Ambika